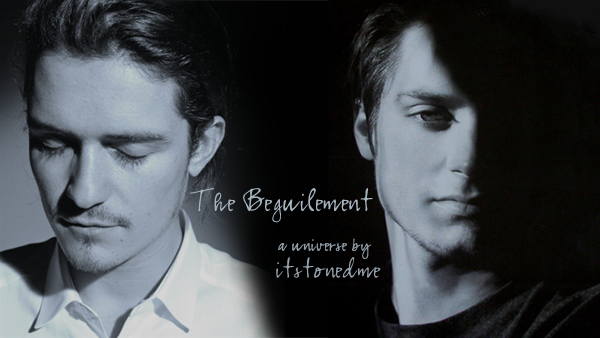 Title:
The Wooing
Pairing:
EW/OB (EW/DM implied)
Rating:
N17
Setting:
AU, in The Beguilement universe. This story is a sequel to
The Opening
, which in turn follows earlier episodes in
The Beguilement
,
Beguilement: Interlude
and
The Digression
. It is recommended that these stories be read in sequence in order to fully understand what follows.
( Orlando has just climbed out of the Underground at Sloane Square... )